Diseño de loading bar para el videojuego Dragon Scales
Hoy hice el diseño de la barra de carga para el nuevo videojuego que estamos desarrollando en IKIGames: Dragon Scales. Chambers of the Dragon Whisperer.
La hice dorada con un estilo antiguo, ornamentos barrocos y esmeraldas.
Así quedó: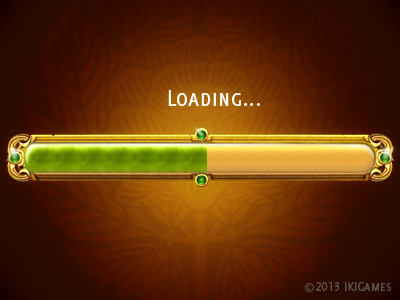 Utilicé este mismo estilo para el diseño de la pantalla de opciones. La realicé con Photoshop CS6.